Mbstring Extension Error Message
August 12, 2017
How I fixed: Your version of php does not have the mbstring extension installed or activated.
This week, I setup a new VPS at GoDaddy. After configuring the server with my DNS and other settings including PHP 7, I created my first Joomla website.
My standard package of Joomla components includes Akeeba Backup. When I launched it, I got this error message.
"Your version of PHP does not have the mbstring extension installed or activated. Having it enabled is a Joomla! requirement. Joomla! and Akeeba Backup will not work properly. Please ask your host to enable the mbstring extension on PHP X.X.xx running on your server."
I did many searches to find old and outdated fixes.
Here is how I fixed it on my VPS using WHM.
1. Launch WHM
2. Go to the Software section (image below)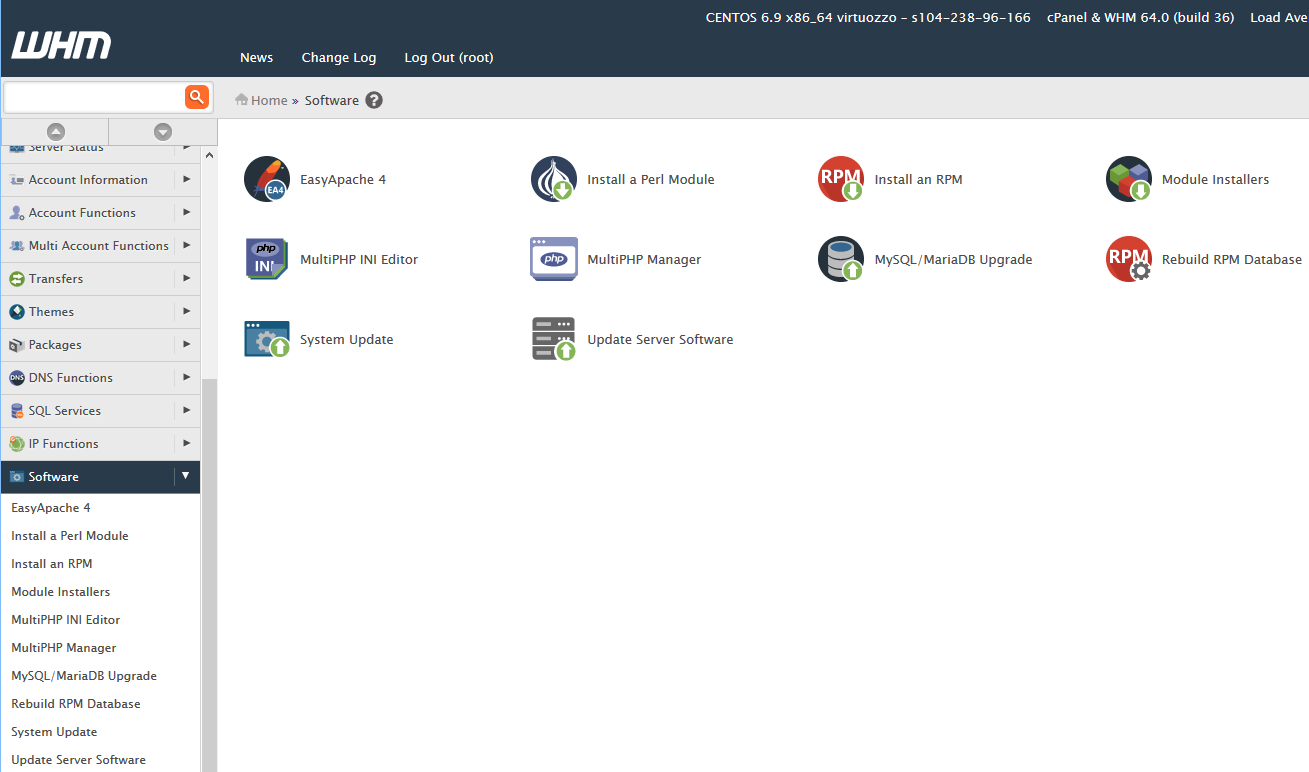 3. Choose EasyApache 4 (image below)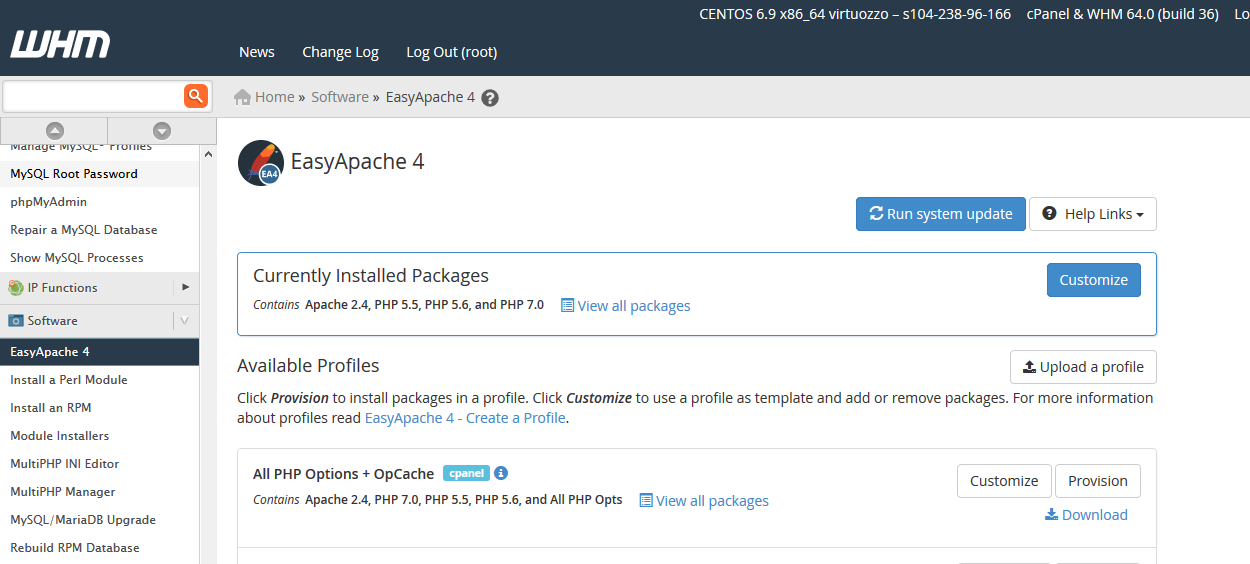 4. In the Currently Installed Packages Section click the Customize Button
5. Choose PHP Extensions (image below)
In my case, I was seaching for a PHP 7 Extension so I unchecked php55 and php56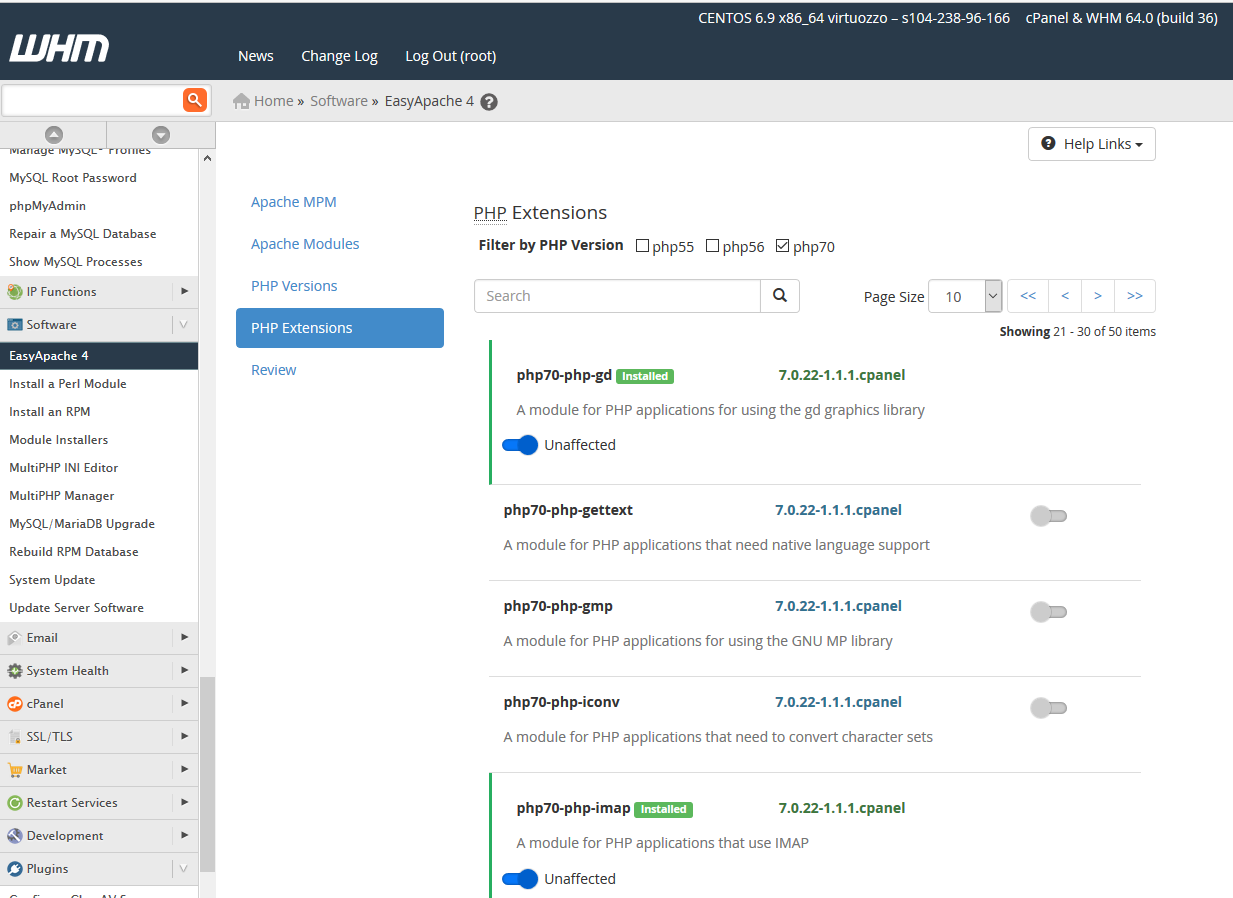 6. Scroll through your pages until you find php70-php-mbstring (image below)
7. Install it (Slide the switch to install)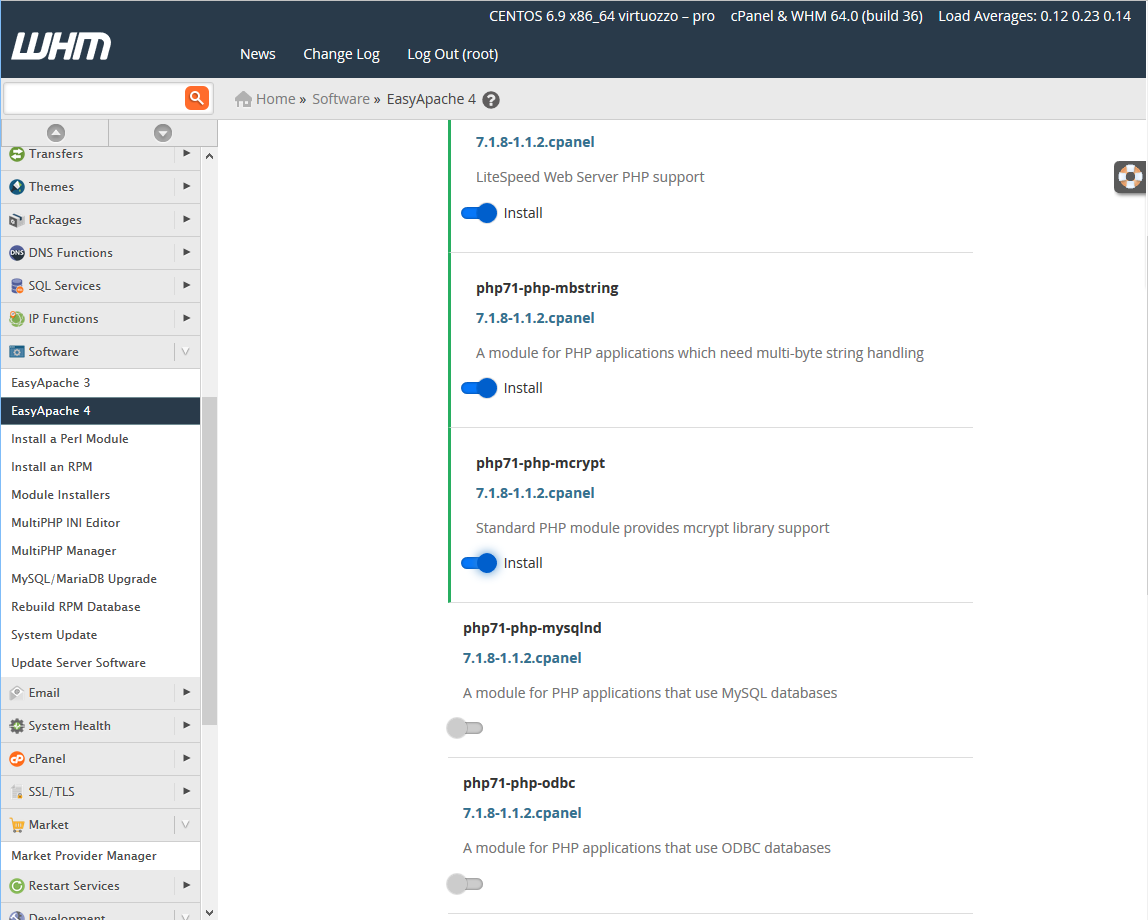 8. Then click Next
9. You'll see Preparing Packages for your review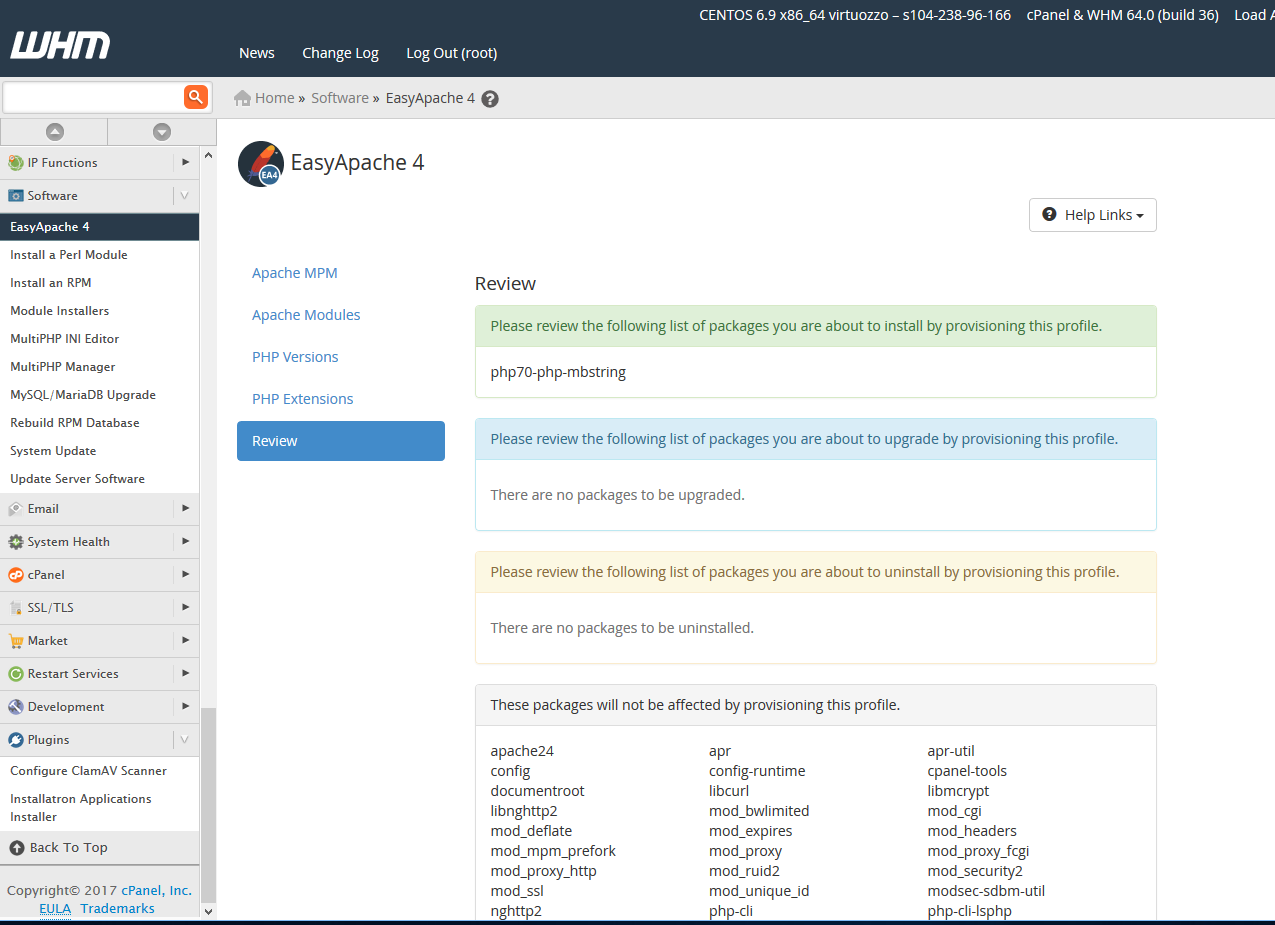 10. Then click the Provision Button at bottom.
11. Then Done Button
* If you are running an older server, you might see Easy Apache 3 in the software section instead of Easy Apache 4.
This why I decided to go with a new updated server. (image below)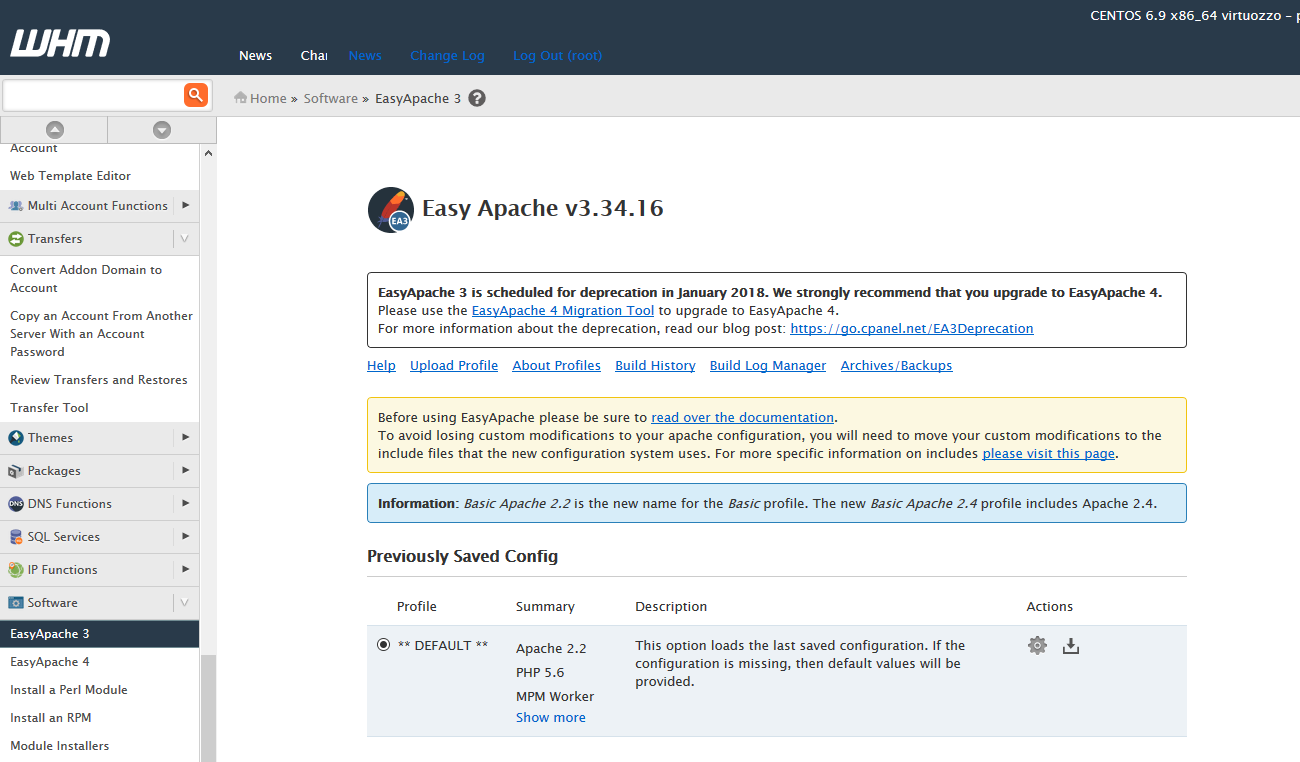 You can still make your changes here but the look may be different from the newer VPS's
Click the Gear icon (Customize Profile)
mbstring will be located in the Exhaustive Options Section.
I hope this helps web admins like myself who encounter these types of issues in their day to day endeavors.